Yes, They Think We Are Great!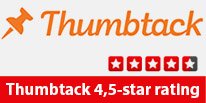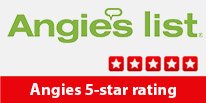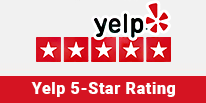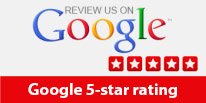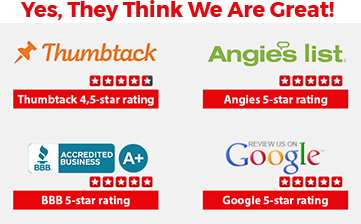 Frigidaire Appliance Repair San Diego
Are you looking for reliable and affordable Frigidaire appliance repair services in San Diego? Look no further than Elite Thermador Appliance Repair! Our team of experienced technicians is dedicated to providing top-notch repair services for all Frigidaire appliances, including stoves, dishwashers, washers, refrigerators, dryers, and ranges.
Common Frigidaire Appliance Problems
At Elite Thermador Appliance Repair, we understand the frustration of dealing with malfunctioning appliances. Here are some of the most common problems we see with Frigidaire appliances:
Stove burners not heating up
Dishwasher not cleaning dishes properly
Washer not spinning or draining water
Refrigerator not cooling or making strange noises
Dryer not heating up or turning on
Range oven not heating up or maintaining temperature
Frigidaire Appliance Repair Services
Our team of skilled technicians is equipped to handle any Frigidaire appliance repair issue, big or small. Here are some of the services we offer:
Frigidaire stove repairman services to fix issues with burners, ignition, or temperature control
Frigidaire dishwasher repair services to address problems with cleaning, draining, or leaking
Frigidaire washer repair services to diagnose and repair issues with spin cycle, drainage, or electronic controls
Frigidaire refrigerator repair services to fix cooling problems, water leaks, or unusual noises
Frigidaire dryer repair services to troubleshoot and repair heating, electrical, or mechanical issues
Frigidaire range repair services to resolve problems with oven temperature, ignition, or control panel
Why Choose Elite Thermador Appliance Repair?
There are many reasons to trust Elite Thermador Appliance Repair for your Frigidaire appliance repair needs:
We are an authorized Frigidaire repair service, which means we have access to the latest diagnostic tools and repair techniques.
Our technicians are highly trained and experienced, with years of experience repairing all types of Frigidaire appliances.
We offer competitive pricing and transparent billing, with no hidden fees or charges.
We use only genuine Frigidaire replacement parts to ensure the best possible repair outcomes.
We offer convenient appointment scheduling and same-day service, so you don't have to wait long to get your appliances back up and running.
We stand behind our work with a satisfaction guarantee, so you can have peace of mind knowing your appliances are in good hands.
Don't let a malfunctioning Frigidaire appliance disrupt your daily routine. Call Elite Thermador Appliance Repair today to schedule your Frigidaire appliance repair service appointment!